Family looking for something adventurous in Greece
Keep reading to discover how we created the perfect sailing holiday to Greece's Saronic Islands.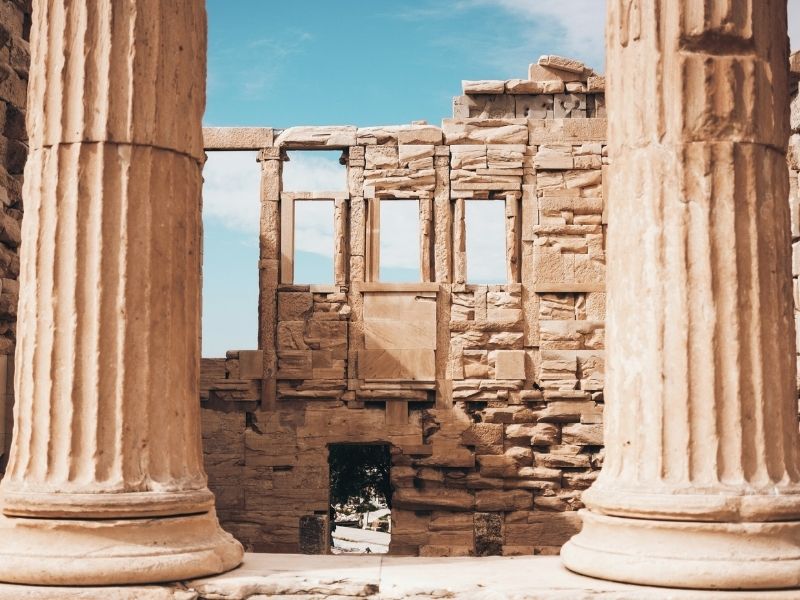 The Brief
Family of four looking for a luxury holiday with a difference.
Interested in European travel but would like to go somewhere they have not been before.
The kids are sporty and active, so activities are essential.
Dreaming of a trip that ticks all boxes: activities, culture, sunshine and sea.
Seven night holiday to include flights, private transfers and accommodation.
Budget of €10,000.
The Corcoran family called us hoping to plan their summer holidays for some time in August. After a busy year, their family of four desperately needed a break in the sun. Andrew and Catherine usually book their holidays themselves but felt they weren't getting what they wanted out of their trips abroad. They told us they had already travelled as a family to Italy, Spain, Portugal and France and wanted to try somewhere new. Their two boys are extremely sporty and both swim competitively, so they needed to have some sort of outlet for all of that energy while they were away.
When chatting with Andrew and Catherine, we considered their past trips and suggested several different destinations that would offer them sunshine and relaxation with a healthy mix of activities. Taking on board their budget, interests and non-negotiables, we decided to suggest Greece as the perfect destination for them. After speaking to our suppliers in Greece, we thought that sailing around Greece's Saronic Islands would appeal to them. We regularly arrange tailored sailing and yachting holidays for families, and they are the perfect way to allow for freedom and lots of adventure. Great for families, a yacht charter also offers plenty of family time out on the open sea, as you learn to sail, dive in the waves and relax together on deck.
Any private sailing itinerary is completely customisable, so to give the Corcoran's an idea of what they could do, we gave them a suggested route with their itinerary to take away any confusion. The sample itinerary began with three nights on the Athens Riviera in a resort-style hotel by the beach. Obviously, they would be tired after their long journey so we wanted to make sure they would be refreshed and ready for adventure once they boarded the yacht. Amid relaxing, we suggested a privately guided tour of the ancient city as well as a magnificent sunset experience in Cape Sounion, which we've personally experienced and loved.
For the sailing portion of the itinerary, our experts mapped out a route through the islands of Aegina, Poros, Hydra and Spetses over the course of seven nights. At each stop, they would have complete freedom to explore at their own leisure, dining in locally-owned tavernas and relaxing on quiet beaches. From alfresco dining in Hydra to cycling through the cobblestone streets and pine forests of Spetses, we know these islands like the back of our hands and knew they were the perfect backdrop for the family.
The Corcoran's joined us in our Clonskeagh office to go through the itinerary and they loved it. The boys got so excited at the prospect of sailing and Andrew and Catherine were delighted when we showed them our cost comparisons compared to what they could end up spending online. By focusing on what they wanted, we were able to suggest something completely new to them that would suit them perfectly. They excitedly booked the itinerary for their next adventure.
Highlights of a sailing holiday
Luxury yacht, tailored experiences and beautiful islands.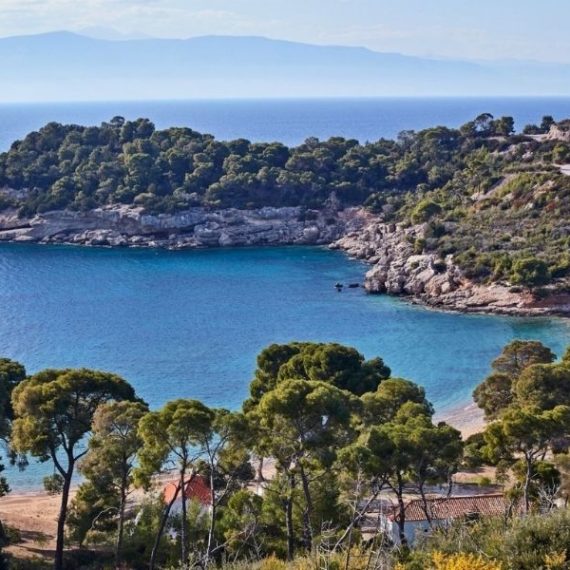 We were tired of having the same experiences everywhere we went, and OROKO created an amazing itinerary we never would have planned ourselves.
Andrew Corcoran