The quest for a food inspired couples' luxury holiday
Looking to experience a holiday tailored to their culinary interests. We looked no further than Basque Country, Spain.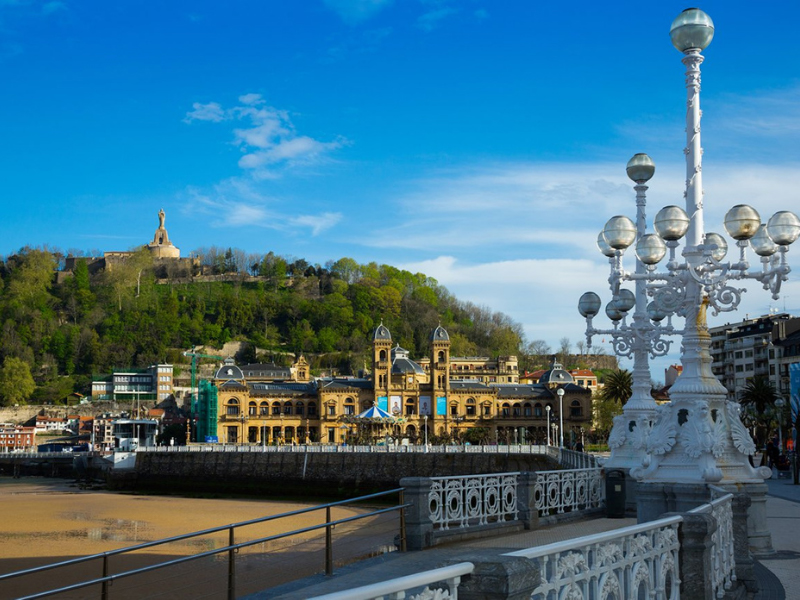 The Brief
A busy professional couple looking to get away for a week or so during the summer months.
Looking for a warm climate and somewhere with a short flight duration.
Big foodies, so excellent dining and food-related excursions essential.
Itinerary to include flights, car hire, accommodation and privately guided tours.
Total budget of €5,300.
Deirdre and Colm reached out to OROKO because they wanted a summer holiday tailored to their interests. Not content lying on the beach, they wanted us to put together something unique and fun that would appeal to their foodie natures. They like to go for drives together and explore so they specifically requested car hire for their trip. Open to different types of accommodation, they gave us free rein to suggest anything from private villas to luxurious city hotels. The couple mentioned that they would love to experience some privately guided tours during the trip also. They gave us a budget of €5,300 and said they would ideally like to travel some time in early June.
Taking all of the information Deirdre and Colm gave us into account, we decided to look at Spain as a potential destination for them. Oozing with culture and home to some of the world's culinary genius', we knew we could put together some really exciting experiences for them. With a flight time of around three hours, they wouldn't have to eat into their holiday too much either. We spoke to our partners and decided they should fly into Biarritz and take a road trip to San Sebastian and on towards Bilbao on a voyage of Michelin-starred cuisine, delicious wine and unique culture. Since they were in search of something out-of-the-ordinary, we chose unique accommodation, including the beautifully elegant Villa Soro in San Sebastian and the iconic, architecturally-stunning Hotel Marques de Riscal.
Beginning in San Sebastian was a great option as the area is brimming with culinary pride, with traditional pintxo bars and Michelin-starred restaurants dotted throughout. After a stay in the celebrated beach resort -which included an outstanding Michelin dining experience – we suggested they take a private tour of a traditional Basque cider house in the region before driving to Elciego, in the Rioja region. Here Deirdre and Colm could relax, surrounded by vineyards trying some of the best wine in Europe. Before finishing the trip in the cultural hub of Bilbao, we advised that they stop off in Bizkaia for a few nights of relaxation by the beach after the previous days' travelling.  Then as the icing on the cake, we added in a visit to Bilbao's Guggenheim Museum.
Deirdre and Colm came to our office to discuss the itinerary and they liked it so much that they decided to extend their stay in San Sebastian, to increase their stay to a total of eight nights. Delighted with the combination of food, wine and culture, they decided to book the full itinerary with all of the suggested tours.
Highlights of their holiday.
Villa Soro | Hotel Marques de Riscal | San Sebastian Pintxos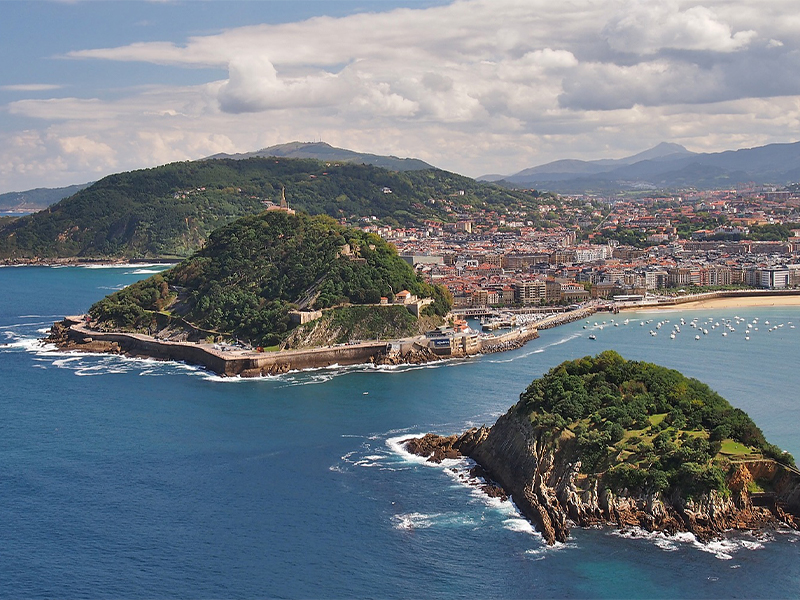 This was a trip of a lifetime for us. OROKO went the extra mile to jam-pack our trip with incredible foodie tours and experiences that we may never have tried otherwise.
Deirdre & Colm