A young family looking to relax in a luxury resort.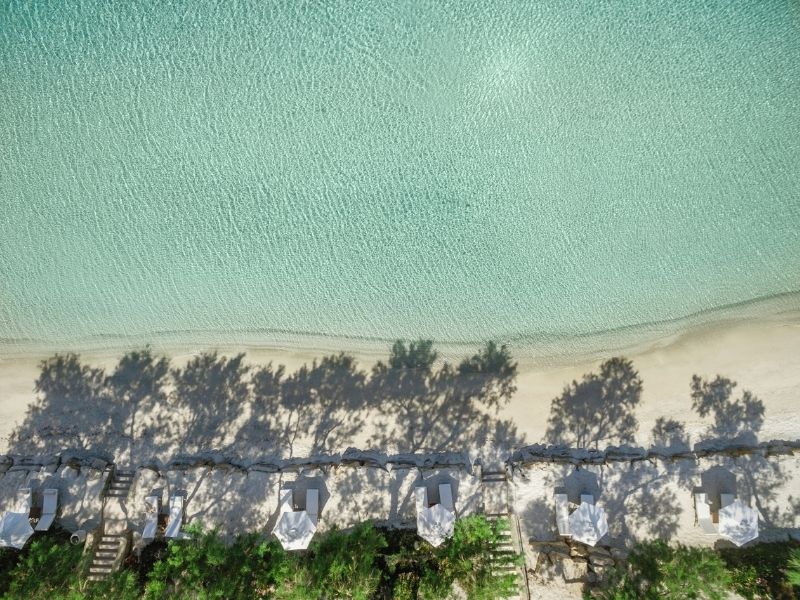 The Brief
A luxury holiday for a young family with children aged 4 and 6.
Looking for total relaxation, good kids' facilities and peace of mind.
Would love to be somewhere scenic and beside the sea.
One week's holiday to include flights, private transfers and half board luxury accommodation.
Flexible budget of €6,000-€7,000.
Hoping to plan a trip away for the summer, the Ryan family came to us to discuss their options. They were travelling as a family of four, and their two children were aged four and six. With the kids at such active ages, it was crucial for the family to book something that would keep the kids active and engaged, so that mam and dad could relax. Having travelled to Martinhal Sagres before, they liked the idea of a resort but wanted to holiday in Greece, staying in a resort with more dining options for the evening time. A reasonably short flight was important to the Ryan family, and private transfers were a must. They also wished to include half board dining with their booking to take as much hassle out of the day to day as possible. They gave us a flexible budget of €6,000-€7,000 and we began planning.
Since it was really important to have a safe space for the kids, we focused on our family-friendly partner resorts in Europe. That, combined with their desire for an upmarket property and great dining, led us to consider Sani Resort, Halkidiki. One of our favourite European partners, the resort is a paradise for all who visit. Particularly great for families, all kids under 12 stay free at Sani, meaning the family were sure to get great value. It's important that parents get to relax on holidays too, and this is where Sani comes into its own. Offering a unique "Babewatch" service, little ones can be supervised on the beach by professional childcare personnel who will play with them in the shallows while their parents have a swim, sunbathe or snooze on a sun lounger with complete peace of mind. To make sure both children were kept entertained, we pre-booked a couple of days at the Sani Club Kids' Club run by Worldwide Kids. We also arranged some afternoon sessions for their son at the Rafa Nadal Tennis Academy and Football Academy.
The whole resort is focused around the main marina which houses fantastic restaurants, bars, boutiques and a blue flag yacht port. We thought this would be perfect for the Ryan family because they could enjoy incredible food each evening, watch the boats at the port and even embark on a complimentary sunset cruise. Sani also offers a unique dine around programme, where half board guests can choose from 22 different restaurants for dinner each day.
There are five properties at the Sani Resort and we decided that Sani Beach would be the best option. The spacious property is just one minute from the beach and has a wide range of room types designed to suit all families.  We recommended that they consider booking a family room, which consists of two interconnecting double rooms. This allows the kids to be close to their parents whilst still maintaining some privacy.
We priced everything up and then presented it to the Ryan family in our modern Clonskeagh office. They loved what we had come up with and decided to book the holiday as suggested with the family room and half board dine around option. Because of our incredible relationship with Sani, we were able to offer this luxury holiday at fantastic value, much better than if they booked themselves or elsewhere. They really appreciated all of our family tips and suggestions, and especially loved the idea of Babewatch!
Sani Resort
Pools, Beaches and Sports Facilities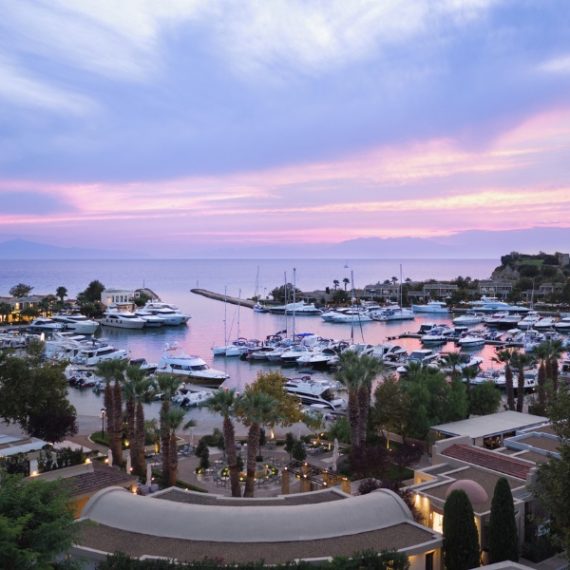 Travelling with kids can be difficult but OROKO took all the stress out of it for us. We would never have discovered Sani and now that we have been we can't wait to go back.
The Ryan Family