After Covid: Multigenerational Holidays that go all-out
Luxury holidays to reinspire
After far too long being separated from our loved ones, we're ready to reunite and reconnect on a multigenerational holiday extravaganza. Multigenerational holidays are great for children who don't get to see much of their grandparents, parents looking to reconnect with siblings, nieces and nephews, or simply families looking to spend some quality time together.
Holidays that span the generational spectrum can be difficult but with our expert knowledge, we can provide the finest accommodations and best-suited room types, as well as marvellous activities to suit the whole family. We've put together a list of some of our travel specialist's favourite places to holiday when travelling with extended family.
The Maldives is far from just a honeymoon destination. Unrivalled luxury, pristine white-sand beaches and an amazing underwater world make the Maldives an obvious choice for the all-out multigenerational holiday of a lifetime.
It is home to some of the best family-friendly resorts in the world including Niyama Private Islands Maldives. A tropical playground spread over two islands – 'Play' and 'Chill' – it features long private stretches of sandy beach, coconut palms and turquoise lagoons. At Play, you can frolic in the treetops and rush into the infinite horizon from your villa set on white sands. At Chill, you can revel in tranquillity at your overwater villa and visit the luxury Drift Spa.
Each of the resort's villas boasts a personal butler, who will gladly arrange fun activities for your family. There is a wealth of activities for multi-generational bonding at Niyama, from snorkelling with turtles and dolphin watching (a particular favourite of ours) to bespoke dinners on a private island. As the only Irish travel company with exclusive access to this Indian Ocean retreat, OROKO can arrange your family's perfect Maldivian holiday.
A private villa is a perfect option for a more private multigenerational holiday. Each of our partner villas features an eclectic mix of amenities and are all within or close to villages and towns, so you can experience your destination like a true local.
If privacy and independence are high priority for your family, then a holiday at one of our luxurious villas in Croatia is ideal. From the rocky cliffs of Dubrovnik to the sunny island of Hvar, we have partnerships with a number of different sizes and styles of villas. Our partner villa on Korcula Island is one of our favourites. The ultra-modern property is situated on the waterfront, overlooking the water's edge. With a fully equipped kitchen, you can enjoy homemade meals with your loved ones any time of the day. Its private garden and outdoor pool are perfect for days spent soaking in the Mediterranean sun and, only a short distance from Korcula town, there are plenty of cultural explorations to be had too.
A private villa gives each generation of your family the freedom and space to enjoy activities at their own pace. Allow us to enhance your luxury villa holiday with guided nature tours, exclusive sailing adventures and private in-villa chef experiences.
An African safari is the ultimate multigenerational holiday option. Even for the well-travelled explorer, the thrill of witnessing wildlife never gets old. Nothing is more exciting for children than seeing their favourite animal in its natural habitat, but as some lodges require a minimum age, safari holidays are best suited to children aged 7 and up. We love to contrast the thrill of a safari with the relaxation of a beach holiday, offering adventure and respite to all the family. One of our favourite combinations is a luxury family safari in Tanzania's Serengeti paired with beachside luxury in Zanzibar. Our luxury partner camps in the Serengeti offer some of the best game drives in the region, helping you spot the iconic Big Five – lion, leopard, rhino, elephant and African buffalo. After a few days of wildlife expeditions, allow us to whisk you away to the shores of the Indian Ocean at a stunning beachfront resort in Zanzibar.
Another of our favourite family safari and beach combos is in South Africa. Create timeless memories on the Phinda Private Game Reserve with game drives, nature walks and sleep-outs under the night sky, before setting out to Isimangaliso Wetland Park to embark on incredible adventures like snorkelling with manta rays and giant turtles and kayaking in the hippo populated Lake Sibaya.
The holiday season is a time to be around loved ones, but that doesn't mean it needs to be spent in Ireland's winter weather. One of our favourite winter sun destinations for multigenerational families is St Lucia. The legendary beauty of this Caribbean island's mighty Piton volcanoes and palm-fringed beaches will impress all the family. Its variety of terrain, home to mountainous peaks, vast rainforests and tropical plantations gives it the extra advantage of catering to activities of all kinds. Few properties beat St Lucia's Sugar Beach, A Viceroy Resort when it comes to catering to all ends of the generational spectrum. Boasting one of the most breathtaking locations on the island, Sugar Beach is set above a beautiful bay between the spectacular Piton mountains.
The resort offers gourmet dining, a range of watersports, tennis courts, a rainforest spa with treatments rooms in treehouses, babysitting services, and stylish rooms with plenty of living space. With complimentary activities like sailing, windsurfing, hiking and snorkelling, every generation will find excitement here. Overlooking the magnificent Pitons, Sugar Beach's large outdoor pool presents the perfect location for the kids to splash about while the adults unwind with a cocktail in a poolside sun lounger.
We know travelling as a large group, especially with young kids, isn't always easy and long-distance travel won't suit every family. Not to worry, we partner with plenty of luxury family resorts closer to home. Our partner resorts are the perfect destination for a multigenerational holiday, with their fantastic kids' clubs giving you the peace of mind to send the kids off and enjoy some alone time with your partner and the other adults. Set amongst Sardinia's sweeping landscapes and along a white sandy beach, Forte Village hosts infinite activities for all the family. There are eight hotels within the resort, each with access to the famous sports academies, numerous clubs for children, a selection of outdoor pools and an Aquapark. The Wonderland Kids' Club is like no other, with playhouses, child-sized vegetable gardens and theatrical workshops offering endless fun for the little ones. Forte Village is passionate about family bonding and the resort organises fun family activities like 'Dads vs Legends' matches and dive-bombing competitions in the pool.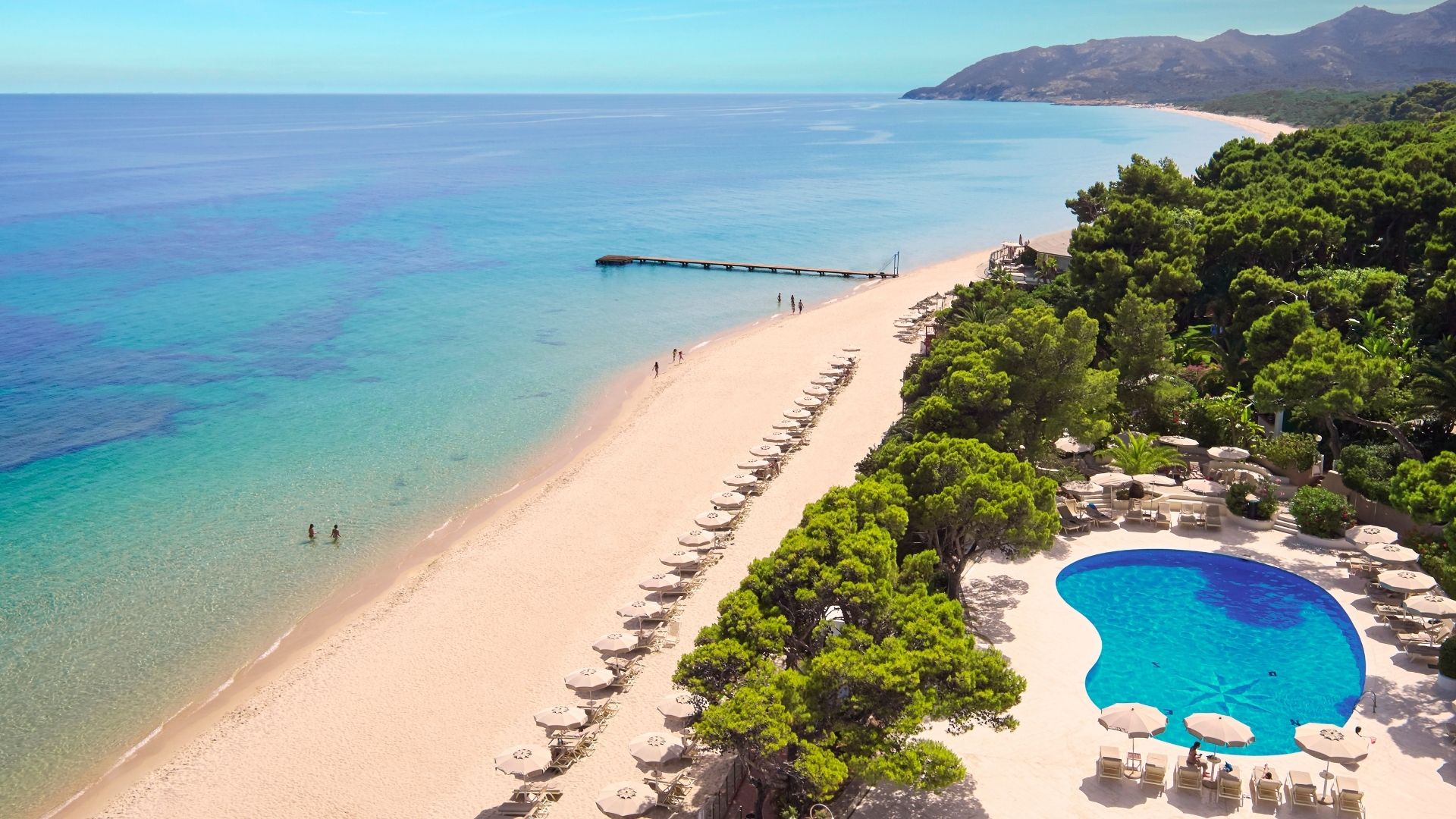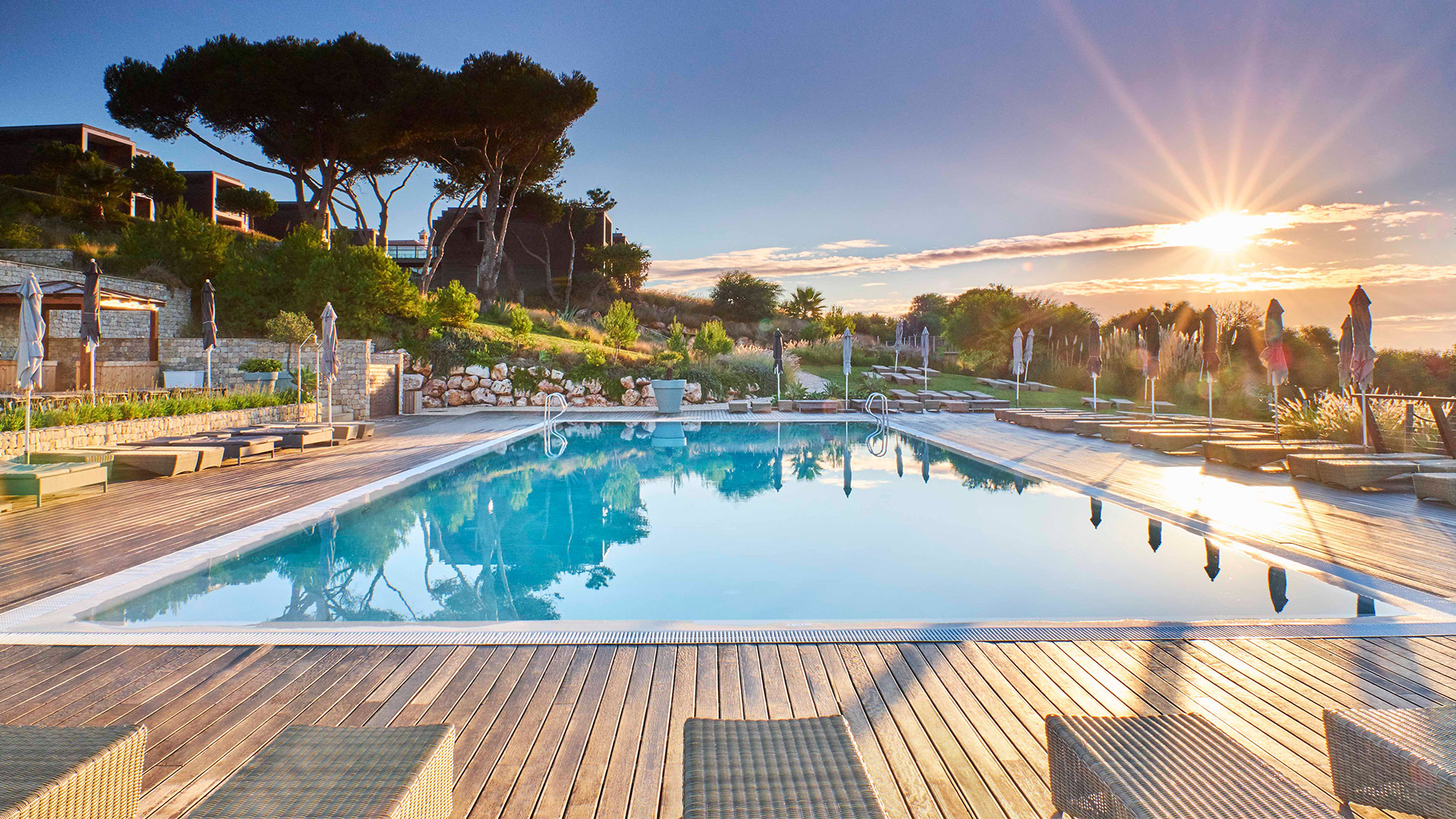 For families with younger kids under the age of seven, we recommend Martinhal Sagres Family Resort in Portugal's Algarve. The luxurious village-style resort is tailor-made for young families with three restaurants each offering a healthy children's menu, practical accommodation, easy access to the beach and a host of activities like dolphin watching, bike rides and nature walks. Enjoy a swim in the Atlantic on Martinhal Beach, a renowned water sports spot.