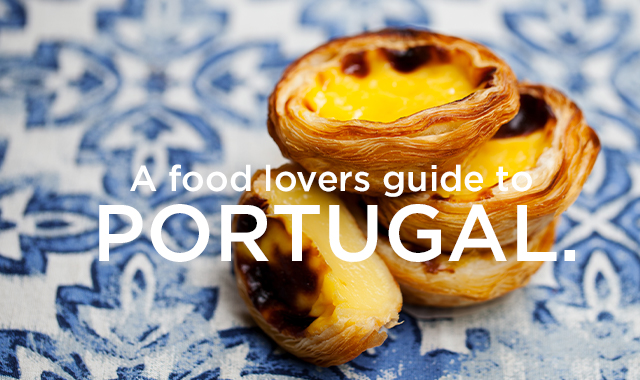 A food lover's guide to Portugal
As we continue our culinary series around the world, we are taking a look at Portugal. Food is culture, and Portugal is a destination that is wonderfully explored through immersive experiences in its gastronomic hubs. It celebrates hearty, peasant cuisine born from the earth and decades as the primary players in the European Age of Discovery and Exploration. Like many of its European neighbours, this home of azulejos creates incredible dishes brought together from moments in history and foreign rule. From the renowned classic, the sweet pasteis de nata that dates back over 300 years, to the iconic bacalhau (salt cod) which traces back to the 14th-century, embark on a journey of food and you'll learn the history and culture along the way.

Renowned explorers, the Portuguese sailed the world for hundreds of years. During the Age of Discovery and Exploration, Prince Henry the Navigator requested his explorers to bring exotic fruits, nuts, and plants back from new lands. The mix of exotic flavours on one plate are what makes Portuguese cuisine so unique, and so flavourful. Our luxury travel experts have visited Portugal many times and know the best places to dine and to work alongside culinary artisans. Today, we are sharing four regions in Portugal that are perfectly suited to a culinary holiday.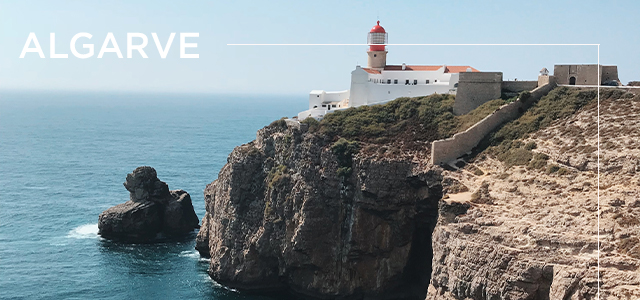 Algarve
With miles of sandy beaches and plenty of luxury resorts, it is easy to forget the wealth of fine cuisine on offer in the Algarve. From ultra-luxury Michelin starred dining in Quinta do Lago to family-run establishments serving fresh seafood along the coast, guests of the region are spoiled for choice. Much like Spain's Andalucía, its history is dominated and influenced by 400 years of Moorish rule. This long reign influenced the Algarve in particular and left a culinary legacy. One of the most famous examples of Moorish cuisine is clams a cataplana, a stew of clams cooked in a conch-shaped pan that very closely resembles a Moroccan tagine.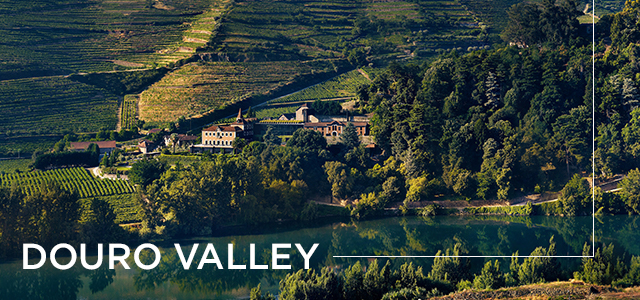 Douro Valley
The stunning Douro Valley is the oldest demarcated wine region in the world and has long defined itself by a standard of excellence met by few others. As well as miles and miles of vineyards, other produce also abounds in the region such as wild mushrooms and olives. Discover how local ingredients can be used to create delectable dishes with a private cooking class. Or simply, experience the cuisine in style by allowing us to book tables at some of the top restaurants in Portugal. Of course, no trip to the region is complete without a private wine tasting.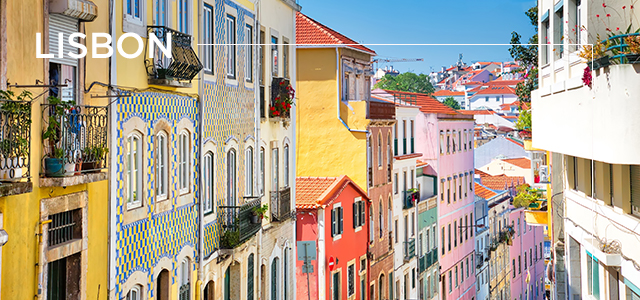 Lisbon
We couldn't write about delectable Portuguese cuisine without including the foodie hub of Lisbon, home of pasteis de nata. These tarts originated from Jerónimos Monastery, who needed to find a use for all of the excess egg yolks (as the whites were then used to starch clothes). The monks of the monastery created the perfect recipe to perfect their egg custard tarts, which they sold as a means of generating income. When the monastery closed in 1834, this recipe was sold to Pastéis de Belém, who continue to produce the most famous custard tarts in the world – whilst retaining the secret recipe that has never been modified. After a tasty treat, head to Mercado da Ribeira for a feast of street food and to sample bacalhau à brás, Portugal's national dish.
Porto
Tripas à moda do Porto (tripe with white beans) is a dish that holds a strong history and continues to be a celebrated dish of Porto. Legend has it that Prince Henry the Navigator loaded his ships with all kinds of meat ahead of their fleet departing for Ceuta. All that was left in Porto was tripe, and so this iconic dish was born. Also famed for its sweet pastries, a trip to Porto must include a visit to one of the many bakeries found on each street corner. Sample a syrup coated papos de anjo, a wobbly egg-based desert that will satisfy even the sweetest cravings.
You are receiving this email because you have previously registered with OROKO.
Your privacy is important to us, and we will not share your details with any third parties.
OROKO, 7 Terminus Mills, Clonskeagh Road, D06 W3P2, Ireland