Chasing the world's culinary hotspots
The traditions of food, the heart of our culture and identity.
Our connection with food and travel; where it all began.
Food has become more than just sustenance for life; musings such as "eat to live, live to eat" and "one cannot think well, love well, sleep well, if one has not dined well" (Virginia Woolf) further cement our feelings about our relationship with food. We said goodbye to purely "eating to live" not long ago with the rise of the sustainable food industry and farm to table ethos'. Foods from all over the globe arrived on our plates and on our screens. Connoisseurs like Rick Stein have brought us the world over in search of the finest food, and more recently, Chef's Table has taken us to far-flung destinations to experience out-of-this-world food traditions, from Francis Mallmann's earth and fire cooking techniques in Patagonia to Buddhist nun, Jeong Kwan, connecting us to the spiritual side of food. Anthony Bourdain told us that Vietnam was his favourite place on earth, having sat on low stools with President Obama eating bún chả. Undoubtedly, television and print of recent years have taken on virtual globe-trotting pursuits of the finest foods, all while whetting our appetites and starting a discourse about the origins of the world's culinary traditions.
When on a quest to delve into the culture of far-flung places, immersing oneself in the local cuisine is vital. Rick Stein fondly spoke of his travels to India, stating that "when Indians talk of their food, they talk about their life. To understand this country, you need to understand curry". Passed on from generation to generation and silently celebrated at every meal, the gastronomic traditions and culture of a destination exists at the forefront of everyday life. A region's food is laced with native culture and history and offers a unique perspective on the lives and values of the locals. In Greece, meze is made for sharing which is exemplary of their family-driven lifestyles. A delicious descriptor of long-standing culture, pintxos in San Sebastian are tasty accompaniments to the centuries-old Basque cider and street-side bacari serving marvellously flavourful cicchetti have undoubtedly become an essential part of Venetian life.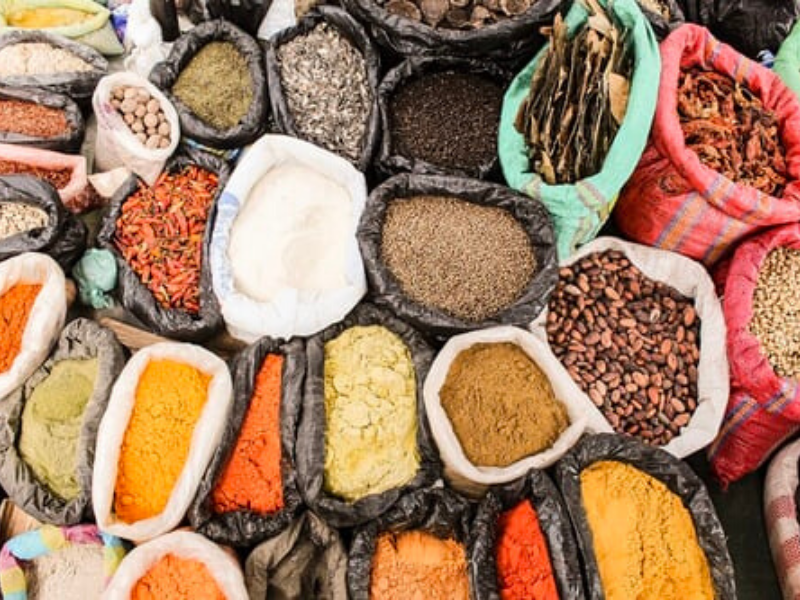 When Indians talk of their food, they talk about their life. To understand this country, you need to understand curry.
Rick Stein
Food remains one of the best preservers of history, especially in modernised places; buildings can crumble and stories are forgotten but a region's culinary sensibilities often withstand the tests of time. For the history buffs, there's no better way to get to know a destination's heritage than to taste it for yourself. As you learn about the fascinating history of a region and how their food and eating habits of long ago are built into its very essence, the food, quite possibly, becomes even more delectable.
In Spain, particularly in Andalucía, you'll be amazed by the incredible amalgamation of Jewish, Catholic and Muslim influences. Celebrated cookbook by Claudia Roden, the Food of Spain, teaches us about the importance of understanding the history of food and identifying its strong influences. Spain is undoubtedly one of the most famous countries in the world for its food and the traditions that surround it. Food is its identity and by examining its culinary traditions, one can pinpoint major moments in history. Consider the Muslim invasion of 711 AD and the culinary impacts of Al Andalus, from Moorish dishes like albondigas and escabeche to the staple ingredients that were brought over to Spain during the invasion, most famously, rice and saffron. Delve deeper into Spanish history and consider Jewish legacies like almond cakes and traditional Sabbath dishes like aubergine fritters. As a final example, take the Spanish love affair with pork and how eating it became a matter of life or death during the Spanish Inquisition. In order to stay safe from persecution, Muslim and Jewish residents would need to fake their conversions to Christianity. To avoid suspicion, they would hang legs of ham outside their doors and add small amounts of cured ham into soups and vegetable dishes, like we still see today.
Traditions and customs can also begin to shift as war, famine or poverty take hold and the people have to develop techniques to work with what they have. Think of the iconic packets of instant ramen noodles that continue to be one of the most popular salty treats of Japan. A game-changer in modern Asian cuisine, these humble noodles were a result of Japanese inventor, Momofuku Ando's thrive to help the starving population after WWII. Over in Europe, pizza wouldn't have taken its place as an Italian staple if the poor people of Naples hadn't added tomatoes to their yeasted flatbread in the 18th-century, having previously refused to eat "poisonous" tomatoes imported from the Americas.
Whichever culture you set out to discover and understand, take a seat at a table while the most authentic pieces of a nation's history are served to you, with delicious flavours promising an added bonus.
Authenticity, respect & understanding through food.
The identity of a region's residents is often tied up in their food. Typically, they are so closely linked that their food becomes a flag-bearer for their culture and themselves. Anthony Bourdain once said "People are generally proud of their food. A willingness to eat and drink with people without fear and prejudice… they open up to you in ways that somebody visiting who is driven by a story may not get." Bourdain acknowledged that he learned a lot more and was able to immerse himself in a locality through food – it is equal parts not too personal and very telling. People are willing to open up, excited to share delicious meals while discussing ingredients and nostalgic anecdotes. Whether acknowledging similarities or comparing differences, locals are often eager to share their cuisine with visitors, creating a feeling of togetherness.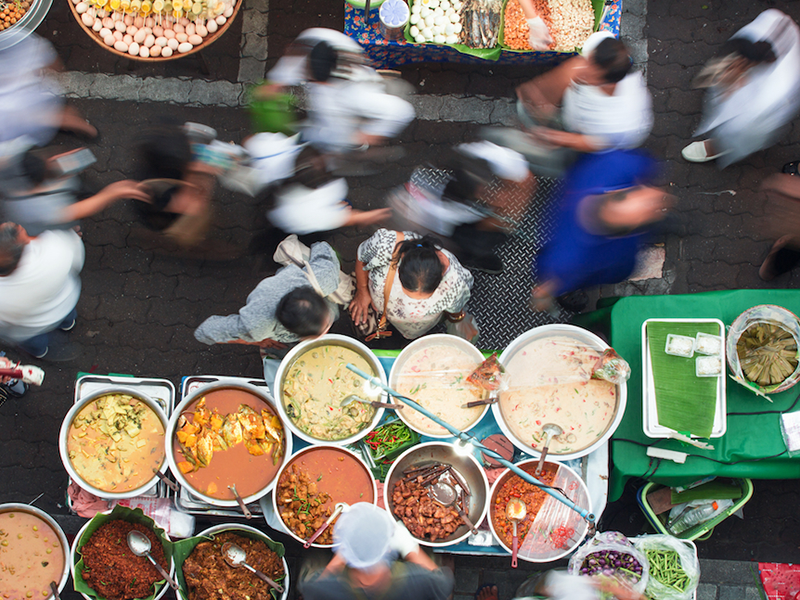 Whether acknowledging similarities or comparing differences, locals are often eager to share their cuisine with visitors, creating a feeling of togetherness.
Anthony Bourdain
Take Japan as an example, the perfect place to become truly immersed in ancient history through food at it celebrates many varieties of traditions and customs. Immerse yourself in local laid-back food culture, experiencing sensational, flavour-packed cuisine with fellow Japanese as you join the long queues for the hole-in-the-wall ramen bars, line up in a row at the yakitori shacks of Omoide Yokocho, or celebrate the izakaya experience. On the other extreme end of the scale, but still a marvellous way to understand Japanese traditions and customs, sit down to discover the centuries-old haute cuisine of kaiseki with the concept of omotenashi (hospitality) at its core. Often served in a ryokan, guests are seated on the floor as the host, dressed in a traditional kimono, arrives with beautifully delicate and aesthetically pleasing dishes. Enjoy nine, carefully selected courses served in a specific sequence with origins dating back to 16th-century tea ceremonies. This highly-organised dining tradition is the ultimate expression of Japanese cuisine. It is highly-organised, meticulously prepared and defines the core principals of Japanese cooking: celebrating and respecting their native lands and the seasons.
Culinary excellence of Japan
Wherever we go and discover, we are on the hunt for food to delight us, to teach us something new and learn what sets one culture apart from another. As we become more in tune with Mother Earth and start to appreciate its natural produce, we have begun asking "where does this come and what is the story behind it". Chasing the world's culinary hotspots will guide you towards authenticity, sustainability and those rare experiences reserved only for food-lovers. Whether you crave tonkatsu ramen in Fukuoka, paella in Spain or curry in India, there's a world of flavours to discover.