A family's first ski holiday
Ease of access and plenty of activities were top of their priorities.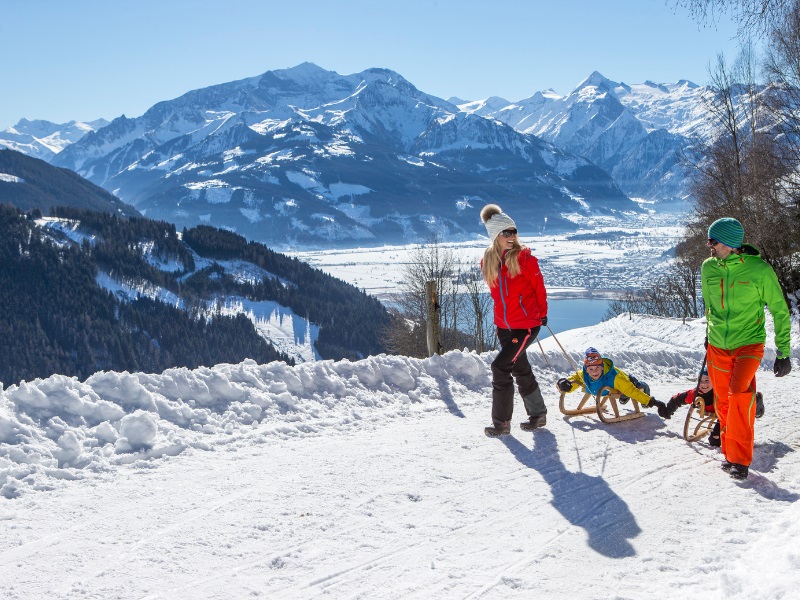 The Brief
A family of five with three kids aged 12 and under.
Looking for a positive experience with first time skiing.
Would like somewhere in Europe with lots of activities for the kids.
One week's holiday to include flights, transfers, accommodation, ski lift passes, ski lessons and equipment hire.
Total budget of €6,000.
The O'Neill family called the OROKO team hoping to put together a trip for February mid-term next year. Looking for something a little bit different, the family decided they would like to try skiing for the first time. They wanted a nice hotel that had good rooming options for families. With a track record of getting bored on holidays, it was important to them that plenty of ski lessons and other fun activities could be arranged for the kids. For the parents, Caroline and Vincent, it was important to have a short flight, a luxury hotel and some nice restaurants for lunch. They gave us a budget of €7,000 and we got to work putting together a bespoke ski itinerary just for them.
Because they were first-time skiers and wanted a short flight, we instantly turned our attention towards Zell Am See, Austria. A beautiful lakeside resort, the slopes are wide and easy to navigate. As well as skiing, there are also plenty of fun activities such as tobogganing, snowshoe hiking and snowboarding. For mam and dad, the resort has fantastic cafés and restaurants offering both family-friendly and fine-dining options.
The Grand Hotel in Zell Am See was an obvious choice for the O'Neill family. Offering complimentary kids' club, beautiful views of the lake and plenty of rooming options, we knew it would be perfectly suited to their needs. We liaised with the hotel and used our great relationship with the property to get the best possible price on a family room with a lake view as well as complimentary access to the luxury spa. From there, we put together flights into Munich, private road transfers to the resort, ski lessons, ski lift passes and equipment hire before presenting to the O'Neill family. We also made sure all of the little details were taken off, such as pre-arranged fittings and transportation to and from the lift station daily.
Due to our expert knowledge of Zell Am See, we were able to suggest the most suitable activities for the family. We decided to recommend they add tobogganing and ice skating to their itinerary, as well as a ski lesson for the kids every day with their own instructor. To ensure Caroline and Vincent were happy with the restaurant offerings, we also gave them a list of restaurant recommendations based on the best in the area.
After meeting with the O'Neills in our Clonskeagh office and presenting the full itinerary to them, they decided to book the full suggested itinerary. They liked the idea of adding in tobogganing and we were able to make reservations well ahead of time for a Michelin-starred restaurant that Vincent was keen to try.
Family Ski Holidays
Beautiful views and plenty of family time.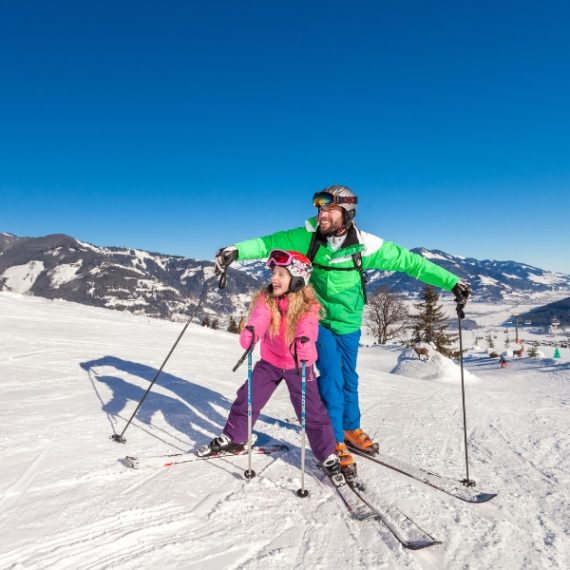 Before booking with OROKO we had never skied before and had no idea how to go about planning that type of trip. The team looked after everything for us right down to the fit of our ski gear, making things so easy for us and the kids."
O'Neill Family